FREE delivery within Europe and USA
(for other countries on orders more than 75€)
shirt and light jacket - two in one!
classy - TUCK it IN
sporty - TUCK it OUT
chilly -wear it as a light JACKET!
You can style cuffs in 3 different ways. Which one is missing here?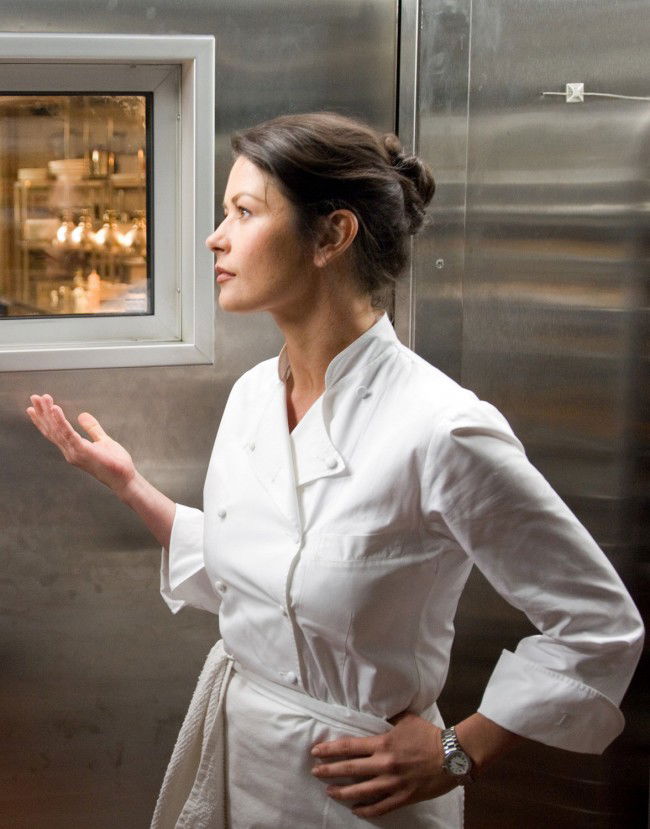 Do you know why cooks have those cool Flipping Cuffs you see on our shirts?


When Chef is working in the kitchen her cuffs stay turned up, so she can fully concentrate on the flavors and tastes without fear of getting dirty.

When time comes to show up in front of the guests or even a restaurant Critic she turns them down, so she would look neat and clean.

Isn't it such a handy thing? We added leather/jeans material to other side and put cufflinks on top. Suddenly sleeves became not only functional but chic.

*episode from No Reservations movie with Catherine Zeta-Jones in main role
We put all our efforts to offer unique designs, high quality and maintain affordable prices, but we can't make the difference without your help. By sharing our web with your friends you make chaika to be discovered by someone else. It doesn't matter how, where and which page you share we appreciate every moment of local fame ;)